PAT'S Z3M Coupe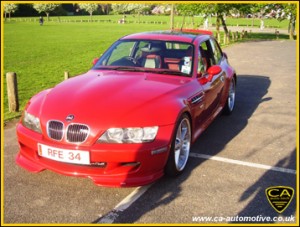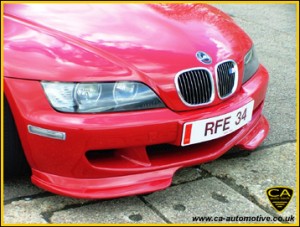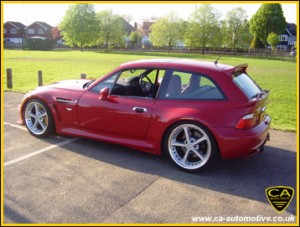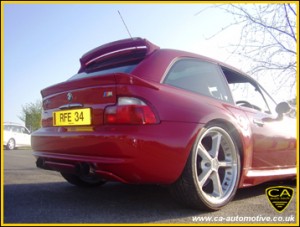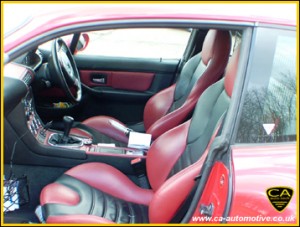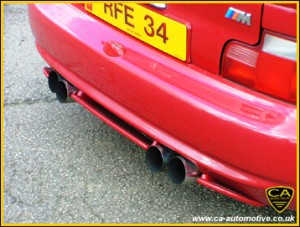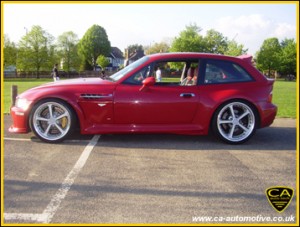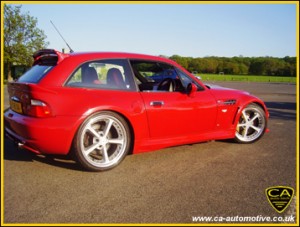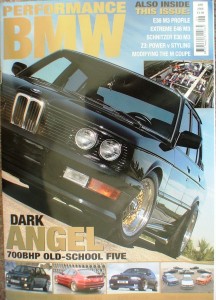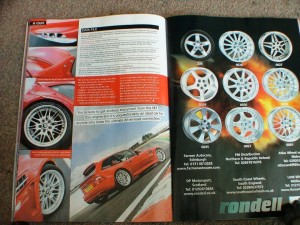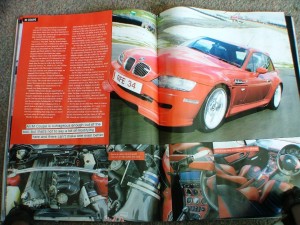 2006
PAT'S Z3M COUPE
This is one of the smoothest looking Z3M s in the UK we think, with a responsive and powerful Crest Automotive Tuningnaturally aspirated engine rebuild to make the GO as good as the SHOW.
As featured in June 2006 Performance BMW magazine.
ENGINE
Gruppe M carbon intake.
Custom bluprinted complete engine rebuild by Crest Automotive Tuning (includes uprated/custom rods, pistons, camshafts, software etc).
Power standard = 296 bhp Power after Crest Automotive Tuningengine rebuild 341 bhp, still fully tractable for street-friendly use.
Reinforced engine mounts (CA).
Eisenmann Race exhaust (Crest Automotive Tuning).
Rogue sport pressure plate (Crest Automotive Tuning).
CHASSIS
BILSTEIN PSS9 coilovers (CA).
Adjustable front and rear camber mounts (CA).
Strong Strut rear reinforcement plates and hardware (CA).
Wiechers front strut brace (CA).
Powerflex bushes (CA).
AC Schnitzer 20" Type IV racing wheels.
STYLING
G-POWER rear deffuser (CA).
G-POWER side fender set (CA).
G-POWER site skirt set (CA).
AC Schnitzer front splitter, roof spoiler and hatch spoiler.
G-Power rear diffuser (CA).
White lens kit.
Custom red and black Interior retrim.
All imagery and text copyright © Crest Automotive Tuning Technologies. The information on this web site is an overview of business and cannot be used as part of a contract. All rights reserved. C.A. Automotive Technologies do not endorse the use of jamming products within the UK. For further details please read our disclaimer.
Site designed and hosted by UK Live
© 2021 Site Maintenance by C2G Ltd