ALEX'S ALPINA B3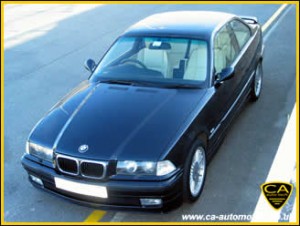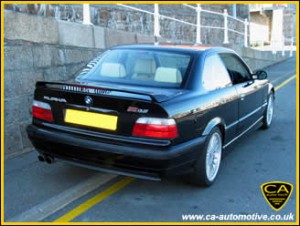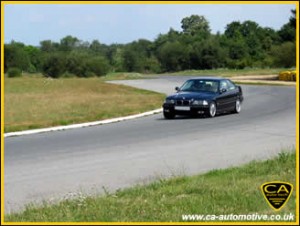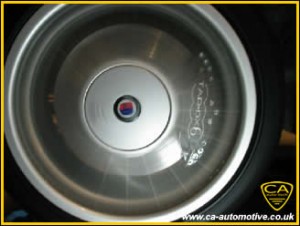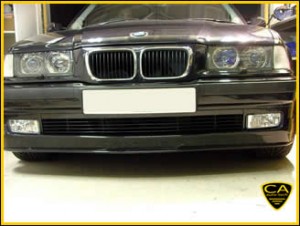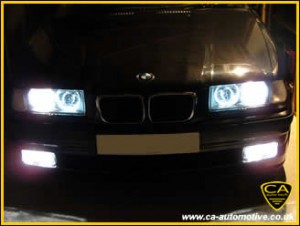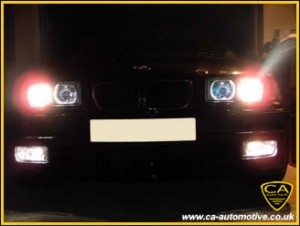 ALEX'S ALPINA B3 , Bulid No 54
A car that hardly needs introduction ; with the help of Crest Automotive Tuning Jersey resident Alex has embarked on a carefully considered journey of modifications to enhance the Alpina's already mighty abililties without losing the Alpina "theme" and feel .Crest Automotive Tuningsupercharger conversion ( Active Autowerke based ) is next !!
ENGINE:
ALPINA 3.2 litre conversion , full spec .
Switchtronic Sport Automatic gearbox with steering wheel paddle shift ( long befor Ferrari , E46 M3 etc !!)
Crest Automotive Tuning / ACTIVE AUTOWERKE Cold Air Induction System
Crest Automotive Tuning ECU Remap
Crest Automotive Tuning/ AA Supercharger ....COMING SOON
CHASSIS:
BILSTEIN shox valved to Alpina specification , Aplina springs , aplina geometry
Eibach anti roll bars( Crest Automotive Tuningsupplied )
Alpina 17" "turbine " wheels
Tarox 6 piston 348 mm disc front barke upgrade ( Crest Automotive TuningSupplied )
Tarox 40 groove rear discs ( Crest Automotive TuningSupplied)
EXTERIOR:
M3 Mirrors
Alpina styling package
Crest Automotive TuningCarbon Fibre Front SPLITTER .....COMING SOON
Crest Automotive TuningM3 -Style rear deffusor
Crest Automotive TuningHID Xenon conversion to dipped beam , Xemax light booster module to high beam
CCFL angel eyes ( Crest Automotive TuningSupplied )
Crest Automotive TuningChrome indicator bulbs all round
Crest Automotive TuningXenon look interior bulb set
Crest Automotive Tuning"M" Numberplate holder .
INTERIOR:
Full nappa leather option with piping
Alpina digital engine monitoring console
All imagery and text copyright © Crest Automotive Tuning Technologies. The information on this web site is an overview of business and cannot be used as part of a contract. All rights reserved. C.A. Automotive Technologies do not endorse the use of jamming products within the UK. For further details please read our disclaimer.
Site designed and hosted by UK Live
© 2021 Site Maintenance by C2G Ltd