Crest Automotive TuningSponsored Rally Car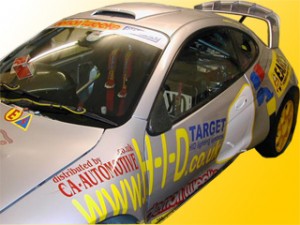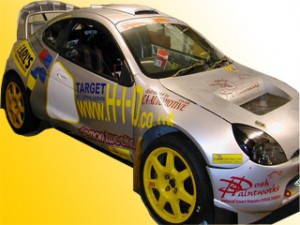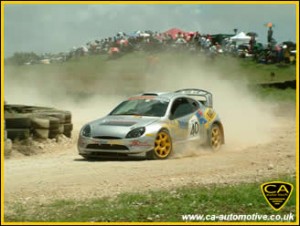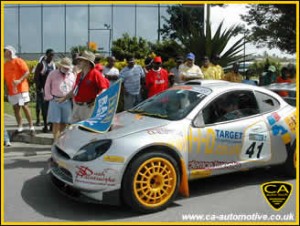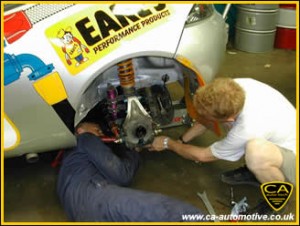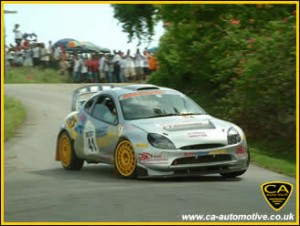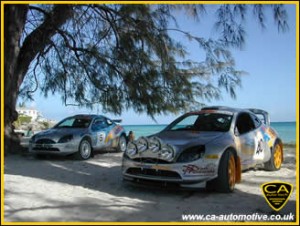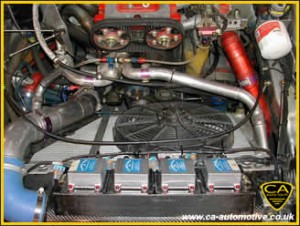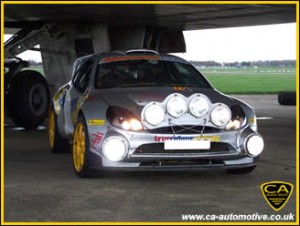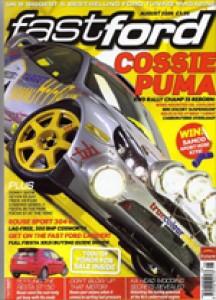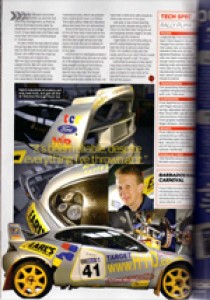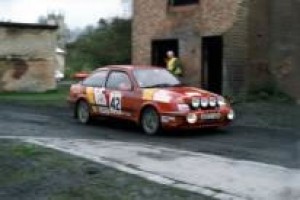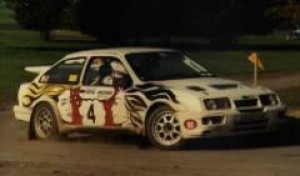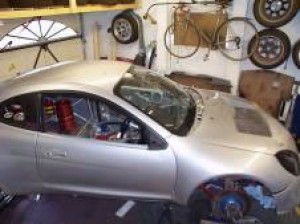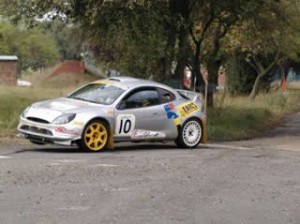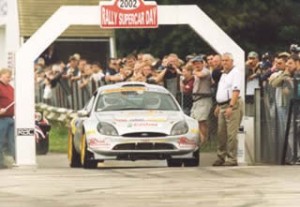 2005
Crest Automotive TuningSponsored Rally Car
Crest Automotive Tuningsponsors the True Colour Rally team, all lighting( HID and conventional) on this car was installed and supplied by us (a total of nine 50 Watt HID kits), as featured in Fast Ford magazine August 2006.
If its good enough for professional Rally its good enough for your car !
Driver for the True Colour rally team Andrew's Ford Puma Rally car. Sponsored by ourselves and manufacturers Target Automotive.
We supplied all HID lighting for all races. Watch this space. We will be posting up progress throughout the year.
THE STORY SO FAR!
My rallying career began in 1986 when, despite being a complete novice, I purchased a 3-door 1300cc Sierra and turned it into a Group N Cosworth Sierra rallycar. Nine years of campaigning Sierras followed, highlighted by a write-off roll in 1992 and then a first overall win in the 1995 Rutland Stages. The whole experience was a great opportunity to both learn to drive and to appraise the Sierra as a rally car, relishing its strength (big power) and tolerating its weaknesses (mediocre handling). This provided much food for thought as to how the car might be improved. My true colour rallying rear-wheel drive Puma is the evolution of these ideas and my interpretation of an ultimate two-wheel drive rally car.
The reality of actually building the Puma EVO rally car was 14 months unremitting work throughout 2000 and 2001, work tucked away with a Puma shell, an angle-grinder, welder, elbow grease and generous amounts of patience! The car is based on a standard Ford Puma shell, converted to rwd with Ford Formula 2 rally car wide arch bodykit, based on the roadgoing Puma Racing but cirCrest Automotive Tuning60mm wider again.
From the very start of designing the car, I endeavoured to follow several key philosophies.
Two wheel drive will always be traction limited, so for best handling an optimum and balanced weight distribution was pursued and 52% front/48% rear was achieved. A low polar moment of Inertia was incorporated to reduce directional stability and minimise understeer. For enhanced traction and roadholding, both the front and rear suspension are fully adjustable to 'world rally car' specification. The very powerful two-litre turbocharged Sierra engine was retained, this built to Group A rally specification. Every item on the car, from every fastener to the propshaft or engine, was trimmed of any possible excess material to minimise vehicle weight.
A further element considered essential was to build a striking and modern car. This was not only to heighten the sense of satisfaction of building the car, but also to maximise its marketability by virtue of an attractive appearance and the instant recognition of being a current production model.
Last, but not least, was to face the challenge of keeping a sense of proportion in the project, regarding time and resources consumed. In retrospect, I'm not sure if I achieved either!
Though there were many frustrations, building in your own garage what many have commented to be a 'works spec' car, but for a fraction of the price, has been satisfaction beyond measure.
RALLYING
Team 'true colour rallying'
We are all amateurs, but very enthusiastic and dedicated when it comes to motorsport, both in our weekend and weekday activities!
Since completion of the car in the summer of 2001, we have entered many rounds of the national level 'London Counties', 'Rally2001' 'Rally2002' and 'Rally 2003', tarmac championships.
Despite the trepidation of venturing out in an all new, shiny, immaculate car, in its first ever event the car came in 2nd in class. Since then, work commitments have stopped me entering enough rounds to challenge for championship positions, but we have enjoyed individual success with 11 UK events completed; one retirement, two first and four second in class awards together two fourth overalls against four wheel drive Group A machinery. No damage further than scratches, two missing door mirrors due to brushing trees , a failed propshaft and pushing the radiator back in one of those 'should have known better moments' when landing heavily after getting way too airborne over a fast crest!
We have also been priviliged to be invited to compete with the Puma in the Barbados Rally Carnival, a two event motorsport festival comprising a rallysprint then a two day closed-road rally around the Caribbean island of Barbados. The Puma was the first to ever be seen in the Caribbean and was well received as the locals appreciate big horsepower and rear wheel drive oversteer. In 2003 we crashed out at about one third disatcne in a torrential Caribbean rain shower. In 2004 we got the hang of the roads and were delighted to finish second in class in both the rally and the rallysprint.
The plan for 2005 is to resume rounds of the same tarmac championship, and to again travel to the annual 'Barbados Rally Carnival' in the Caribbean. Catch the action on dedicated Rally Carnival coverage on SkySport later in the year.
PROMOTION
Beyond the challenge of tarmac rallying, I'm keen to enjoy my car in as many diverse ways as possible. This approach also reflects a deliberate move to promote the car beyond rallying - which despite having massive spectator appeal, has admittedly limited spectator facilities. It's also realistic recognition that whilst I can drive fairly well, I'm never going to be Colin McRae. I believe the best solution in order to advertise my handiwork is to derive support from off-track promotion as much as success in the stages. To this end, we have also:
Exhibited the Puma at the 2002 Autosport International exhibition
Exhibited (with driving display) three times at the Rally Supercar Day at Castle Combe
Exhibited at Fast Ford show at Rockingham
Participated in public charity rides at Brooklands museum, organised by the 'Sporting Bears' Motor club.
Featured and illustrated in two editions of 'Fast Ford' magazine.
Featured and illustrated in four editions of Cars and Car Conversions magazine (CCC), the UK's only serious motorsport and after-market tuning national monthly magazine. (Employing the CCC features editor as co-driver was instrumental here!)
Featured in the Barbados Rally coverage in three editions of Track and Race Car magazine (TRC), the spiritual sucessor to CCC magazine.
All imagery and text copyright © Crest Automotive Tuning Technologies. The information on this web site is an overview of business and cannot be used as part of a contract. All rights reserved. C.A. Automotive Technologies do not endorse the use of jamming products within the UK. For further details please read our disclaimer.
Site designed and hosted by UK Live
© 2021 Site Maintenance by C2G Ltd