Jason's E36 M3 Blue Beauty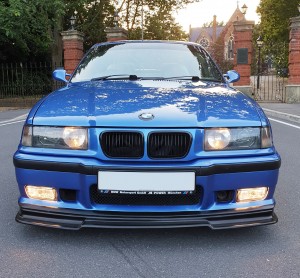 Click to Enlarge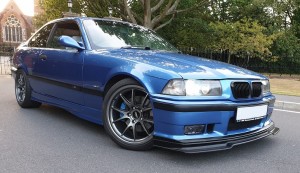 Click to Enlarge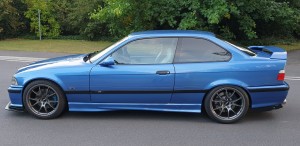 Click to Enlarge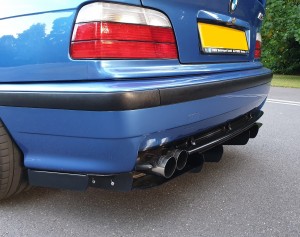 Click to Enlarge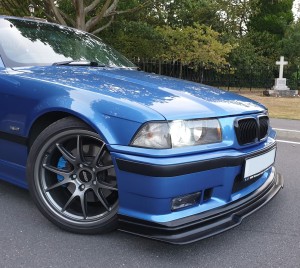 Click to Enlarge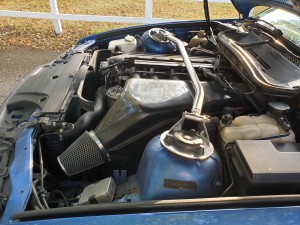 Click to Enlarge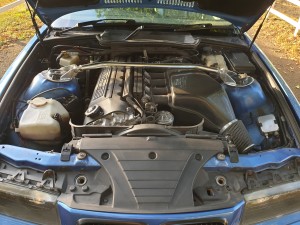 Click to Enlarge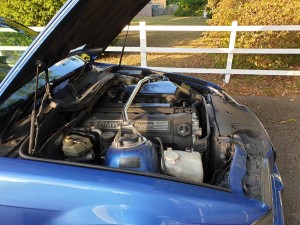 Click to Enlarge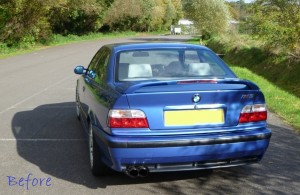 Click to Enlarge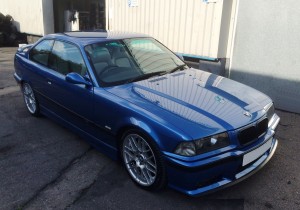 Click to Enlarge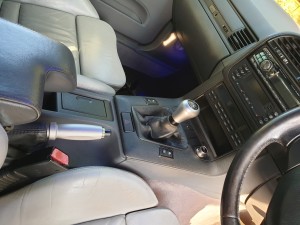 Click to Enlarge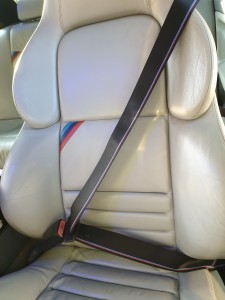 Click to Enlarge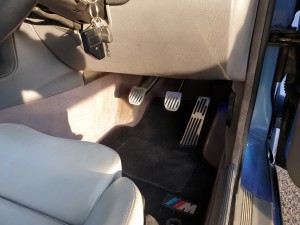 Click to Enlarge
Click to Enlarge
Jason's pristine E36 M3 has lovingly been looked after (Crest Automotive TuningTechnologies have looked after the car since cirCrest Automotive Tuning2007) and had many upgrades.
Starting with a complete engine rebuild and upgraded internals, the engine, chassis and aero upgrades and general maintenance continued year after year …
Once the mechanics were taken care of, attention turned to the exterior bodywork. After treating all imperfections the body underwent a complete respray. A front splitter and a rear diffuser were fitted along with new wheels. When the exterior was complete, the interior was treated to a leather retrim, windows were tinted, M-Stripe threaded seat belts finish things off.
No doubt Jason will find something else that needs improving soon ! :) …
FULL SPECIFICATIONS
Engine & Drive Train…
- Engine overhaul; main & bigend brg shells, conrod bolts,
- Schrick cams,
- Vanos sensors
- Re-map
- Underdrive pulley kit
- SL style carbon fibre airbox
- Overhauled coolant radiator and silicone hoses
- UUC Motorwerks uprated clutch and flywheel, clutch fork and pin, clutch line, slave cylinder, trans mounts
- IP Plasma ign coils
- Rogue Eng SSK
Suspension…
- BC Coilovers,
- Eibach ARB, ARB links
- Upgraded suspension mounts
- Apex FL wheels
- Stoptech Uprated brake discs F&R, Stoptech upgraded pads F&R
- Goodridge brake lines
- Function 7 uprated prop flex coupling
Exterior & Interior…
- Rieger GT2 f/splitter
- Fancywide rear carbon fibre diffuser
- Smoked crystal f/fog lamps
- Smoked crystal rear lamp
- Retrim leather interior
- Mid tint window
- M logo pedal set
- ACS style handbrake handle
- BMW matt chrome gearknob
- BMW coloured threaded seat belts
© 2021 Site Maintenance by C2G Ltd