SAYANTHAN'S CHARGED E39 M5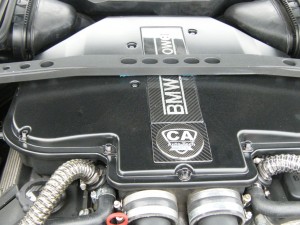 Click to Enlarge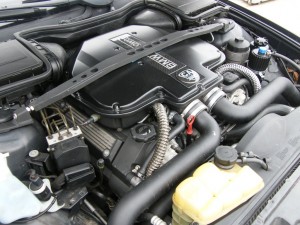 Click to Enlarge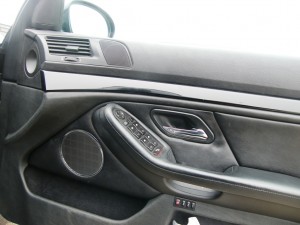 Click to Enlarge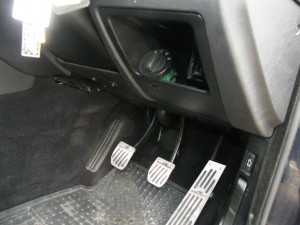 Click to Enlarge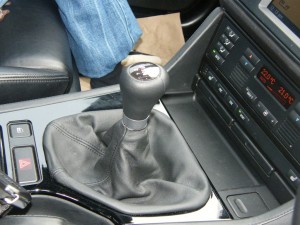 Click to Enlarge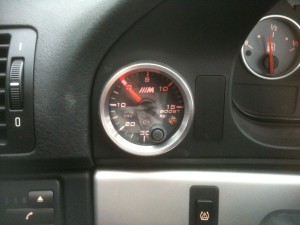 Click to Enlarge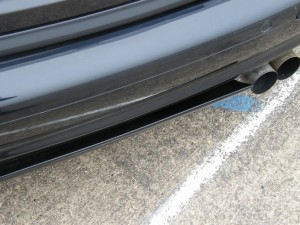 Click to Enlarge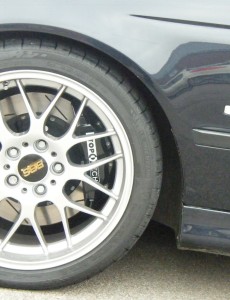 Click to Enlarge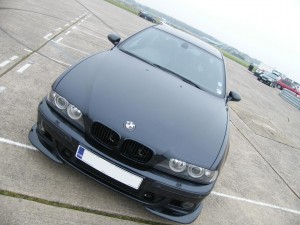 Click to Enlarge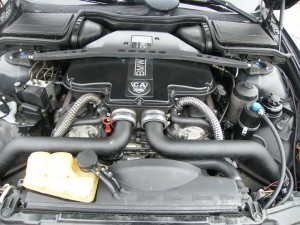 Click to Enlarge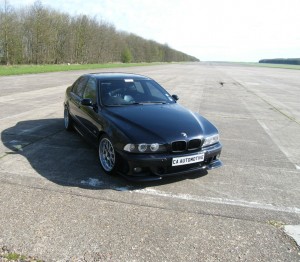 Click to Enlarge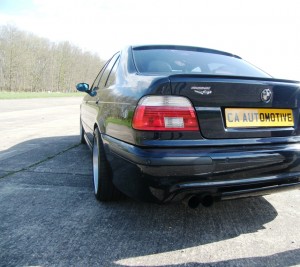 Click to Enlarge
Click to Enlarge
Customer Sayanthan is a Doctor, who obviously considered the factory stock 400 bhp of his E39 M5 was simply not enough to meet his patient call out requirements ! So he decided to make himself one of the most modified M5's around but with the proviso of maintaining maximum day - to - day usability.
He therefore opted for the more "civilised" Crest Automotive TuningRK supercharger system, which was designed from the outset to provide a significant but "safe" power increase of around 120 bhp by itself.
Of course just making a car faster is not too difficult but making it handle superbly and shorten braking distances as well as making it uber fast took a little more effort.
Here is the ever growing spec list:
ENGINE:
- Crest Automotive Tuning RK550 SUPERCHARGER KIT
- EVOSPORT POWER PULLEY KIT
- 4 X NEW OEM CAM SENSORS
- OKADA PROJECTS PLASMA COILPACKS
- Crest Automotive TuningHI - FLOW THERMOSTAT
- ALL NEW OEM ENGINE GASKETS / 0-RINGS / VACUUM & BREATHER PIPES ETC...
- NEW OEM FUEL PUMP AND REGULATOR
- E46 M3 OIL CAP
- NEW OEM VANOS FILTERS / SEALS /GASKETS
- EISENMANN 4x76mm SPORT LEVEL REAR EXHAUST
- Crest Automotive TuningCUSTOM LIVE TRACK RE-MAP
- Crest Automotive TuningCUSTOM BOOST GAUGE IN FOG SWITCH LOCATION
CHASSIS:
- TCD DESIGN REAR ROLL BAR MOUNTS
- FIRST EVER E39 M5 NITRON NTR COILOVER KIT
- GROUND CONTROL ADJUSTABLE TOP MOUNTS
- POWERFLEX & DINAN COMPLETE BUSH KIT
- Crest Automotive Tuning- EIBACH CUSTOM ANTI ROLL BAR KIT
- ACTIVE AUTOWERK RAM / CAI FRONT BUMPER GRILLE
- DINAN MONOBALL CONTROL ARM KIT
- STRONG STRUT FRONT BRACE
- DINAN REAR STRUT BRACE
- DINAN SUBFRAME REINFORCEMENT KIT
- 10mm H+R SPACERS ALL ROUND INC Crest Automotive TuningCUSTOM LENGHT BOLTS
- STOPTECH ST60 FRONT AND ST40 BBK WITH PAGID RS15 PADS
- GENUINE BBS RG-R 18" ALLOYS WITH MICHELIN PS2 TYRES ALL ROUND
DRIVETRAIN/TRANSMISSON:
- SACHS ZF UPRATED CLUTCH
- ROGUE ENGINEERING SHORT SHIFT KIT
- ROGUE ENGINNERING TRANSMISSON MOUNTS
- 850I CLUTCH SLAVE CYLINDER
- Crest Automotive TuningCUSTOM BRAIDED CLUTCH LINE
- QUAFFIE LIMITED SLIP REAR DIFF
- NEW OEM PROPSHAFT BUSHINGS
- MAGNETIC OIL / GEARBOX / REAR DIFF PLUGS
STYLING:
- BMW OEM Z4 / 330 CLUBSPORT GEAR KNOB
- AC STYLE FRONT FLIPPERS
- Crest Automotive TuningCARBON FIBRE ACS STYLE REAR DIFFUSER, PAINTED BODY COLOUR
- ACS COMPLETE PEDAL SET
- Crest Automotive TuningBLACK FRONT GRILLS
- Crest Automotive TuningCARBON BONNET AND BOOT BADGES
- Crest Automotive TuningNUMBERPLATE KIT
- FULL INTERIOR TRIM SET PAINTED IN PIANO BLACK
- FORWARD FACING INTERNAL CAMERA (FOR TRACK DAYS VIDEOS)
LIGHTING:
- UMNITZA V3 LED ANGEL EYE UPGRADE
- SILVERTEC INDICATOR BULBS ALL ROUND
- Crest Automotive TuningFULL LED INTERIOR BULB KIT
- Crest Automotive TuningLED NUMBERPLATE LIGHT KIT
- 100w XENON LOOK FULL BEAM + FOGLIGHT BULBS
- CUSTOM FOG LIGHT SWITCH RELOCATION
© 2021 Site Maintenance by C2G Ltd