Crest Automotive TuningSTAGE 4 SUPERCHARGED E46 M3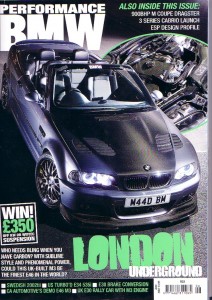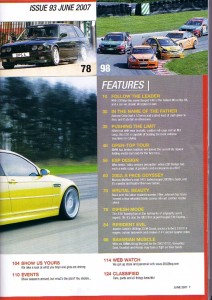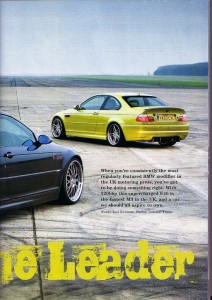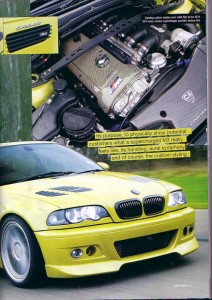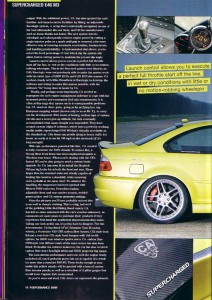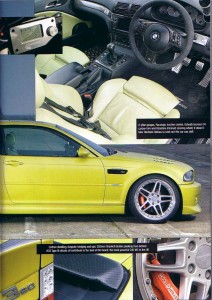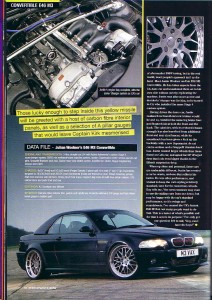 Click to Enlarge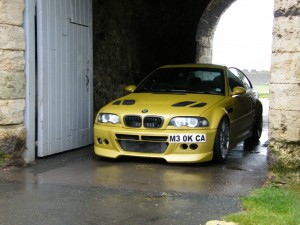 Click to Enlarge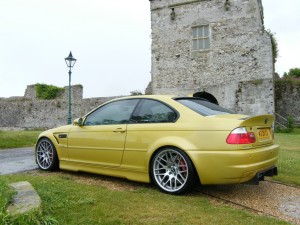 Click to Enlarge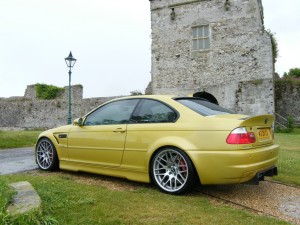 Click to Enlarge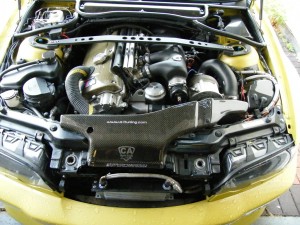 Click to Enlarge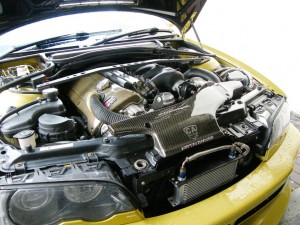 Click to Enlarge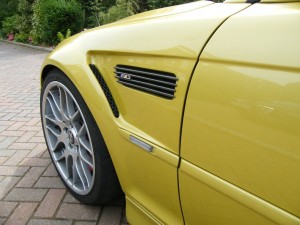 Click to Enlarge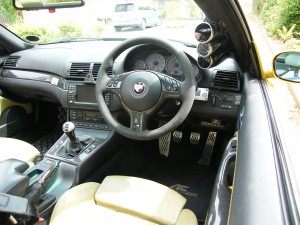 Click to Enlarge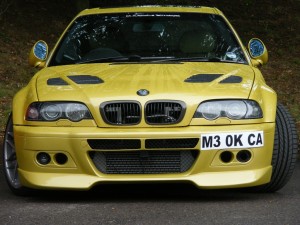 Click to Enlarge
Building on what we learned from supercharging some 7 UK E46 M3 cars (including our Grey smg car also featured on these gallery pages), we decided to see how far we could take things on factory internals.
After much research, development and experimentation (most of it in - house), track testing and some stress, we are pleased and surprised by the results...a very powerful, awesome handling M3 that is just as comfortable inching along in stop - start traffic as it is blasting down a race track or drag strip.
We have improved an already good kit to make it more user friendly, reliable and powerful.
As fetured in June 2007 edition of Performance BMW magazine, Performance Tuner magazine, Evo magazine and even Max Power ( hey they asked us ok ? :-) )
Car has also been featured on Kerrang Radio a few times ! (refer to sound file on home page).
We believe that at his time this is teh most powerful street going E46 M3 in Europe ...
All parts supplied and/or engineered, modified,installed and set up by Crest Automotive Tuning.
ENGINE
Hybrid Crest Automotive Tuning/ A.A. Stage 4 Supercharger system
Rotrex C38 81 trim compressor with 68 mm pulley running 9.5 psi boost
Custom 8 rib drive pulley system to prevent belt slip and larger crank pulley
600 cc injectors
Custom gas flowed inlet manifold
Deleted Mass Air Meter and Crest Automotive Tuningcustom mapped Alpha N software
Forged CP pistons
Arrow con rods and bolts
Baffled sump
Dual blow off valves for smoother operation at high revs
Rogue lightened/Balanced Flywheel
Modified viscous fan clutch
Larger oil cooler for supercharger
Water injection system runing 48 / 48 mix methanol / water mix with 4% nitro methane ( latter shows extra 15 bhp on dynodynamics dyno)
Relocated air filter with cold air feed ducted from front spoiler through hollowed out projector foglight
Racelogic adjustable traction and launch control system, (the first UK E46 BMW ever to have this fitted, following close development of this application with Racelogic)
Eisenmann Le Manns exhaust 4x83mm tips
S.Sprint x pipe and de cat pipe
Thermally lagged manifolds
Rogue short shift kit
Heavy duty SPEC stage 3+ fast road/race clutch
Braided steel oil lines
Larger oil cooler engine
Oil diverter valve to allow ALL the engine oil to pass throught the engine ( on OEM only 60% passes through)
PWR enlarged capacity water radiator
Modified thermostat ( open sooner and farther, and allows more water flow through engine and rad)
CHASSIS
Rogue Transmission Mounts
Strong Strut front brace
NITRON 24 way coilover suspension
Turner weld on sub frame reinforcement
Wiechers rear strut brace
Scroth electronic inertia reel and G - sensing 3- point race harnesses
Eibach front & rear anti-roll bars
Rogue suspension bushes
Eibach Camber Adjustment mounts front & rear
Genuine CSL wheels
Stoptech 355mm big brake kit front and rear
Hawk DTC70 race pads with Dot 5.1 fluid
Crest Automotive Tuningcustom suspension geometry settings
STYLING AND AERODYNAMICS
Full respray in Phoenix Yellow
Tints
Yellow Kevlar and Black Carbon fibre engine and ancillary covers
Crest Automotive TuningCarbon fibre rear window spoiler, engine intake duct, inner headlight trims
Crest Automotive TuningCarbon front intake scoop
Crest Automotive TuningCarbon expansion tank cap
Anodised aluminium oil filter cap
Vorsteiner carbon fibre vented bonnet, CSL style boot, front splitter and front spoiler
Projector fog lamps & LED Indicators
Custom carbon fibre DTM rear under – diffuser (fully functional)
Crest Automotive Tuningcarbon ///M3 boot badge
Crest Automotive Tuning50w HID headlight kit to dipped and main beams
Umnitza Orion LED angel eye set
Custom vented front wings
INTERIOR
Crest Automotive TuningCarbon fibre 11 piece interior panels kit, seat backs, steering wheel trims
Gaslok illuminated gear lever, displays the gear selected in LED
Genuine CSL alcantara steering wheel
ACS pedal set
ELECTRONICS
PDC front and rear
Front & rear laser jammer units
Origin b2 GPS speedtrap detector
© 2020 Site Maintenance by C2G Ltd