C.A.'s - SUPERCHARGED E46 M3 SMG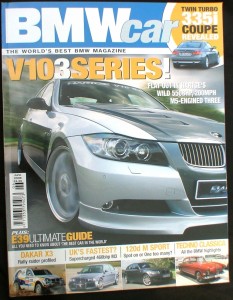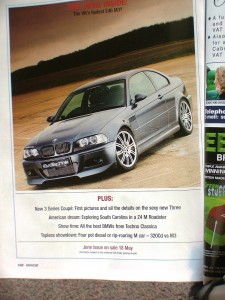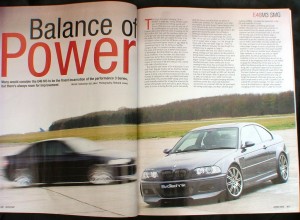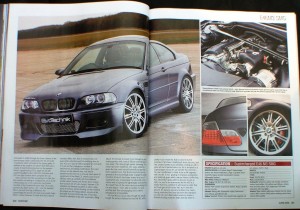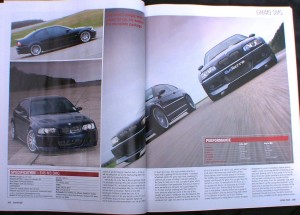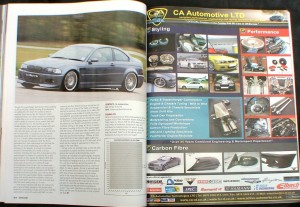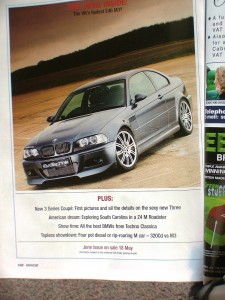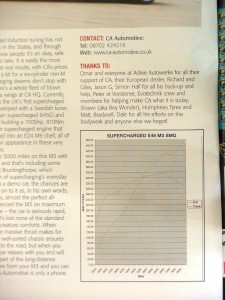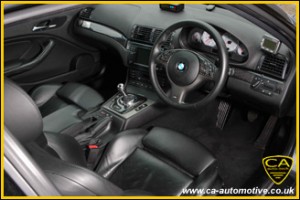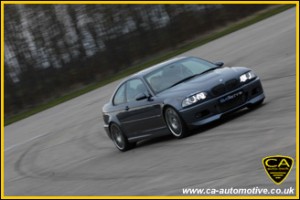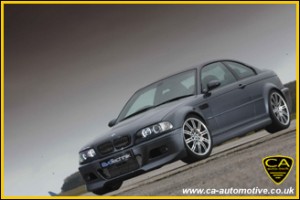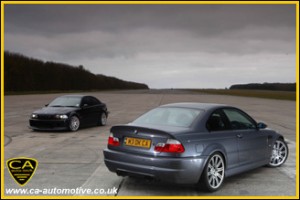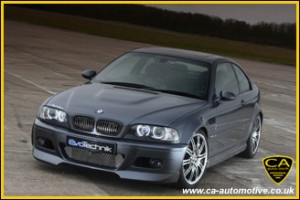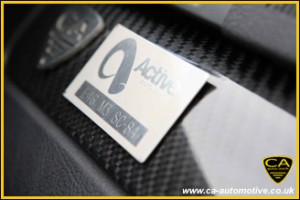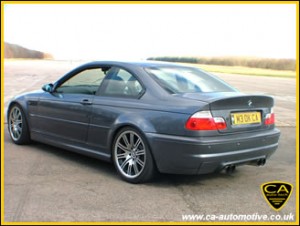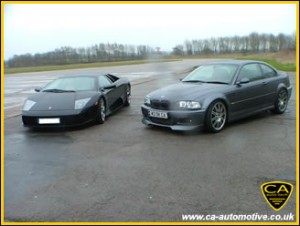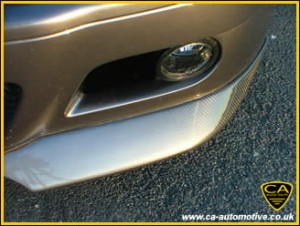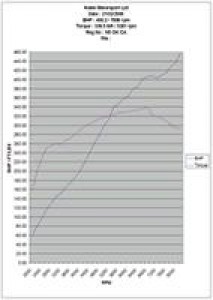 2006
C.A.'s - SUPERCHARGED E46 M3 - This was officially the fastest in UK as of magazine feature in performance BMW magaizine June 2006 ( We have since built a more powerful one, please see our latest demo car also listed in this gallery section,a manual phoenix yellow M3 now at stage 4 with even higher spec and power output)
Best times as recorded at Bruntingthorpe proving ground by the above magazines using Racelogic GPS professional timing equipment:
0-60 4.7 secs
0-100 10 .7 secs
1/4 mile sprint 13.3 secs/ 121.4 mph
V - max 174 mph ( will do more , we ran out of track ! )
Dyno Verified BHP 458 , Torque 339 lb/ ft
All modifications supplied, installed and set up by Crest Automotive Tuning.
Specifications and Modifications:
PERFORMANCE
A.A. ROTREX SUPERCHARGER SYSTEM, STAGE II
ROGUE UPRATED TRANSMISSION MOUNTS
ROGUE LIGHTWEIGHT FLYWHEEL
FAN CLUTCH MODIFICATION
CUSTOM SACHS ROAD / RACE CLUTCH
SUPERSPRINT RACING CATALYSTS
EISENMANN RACE EXHAUST 4X 83mm,
S.SPRINT X - PIPE
ROLLING ROAD SET UP
CHASSIS
BILSTEIN PSS9 COILOVER SUSPENSION SYSTEM;
ROGUE UPRATED REAR TOP MOUNTS;
FRONT HUBCENTRIC WHEEL SPACERS
ROGUE ENGINEERING REAR SHOCK MOUNTS
EIBACH CAMBER ADJUSTMENT MOUNT SFRONT AND REAR
STOPTECH 355mm FOUR WHEEL BRAKE UPGRADE, WITH REPLACEMENT OF FLUID WITH DOT 5.1
EIBACH FRONT AND REAR ANTI ROLL BARS
REAR STRUT BRACE
COSMETIC /AERODYNAMIC
VORSTEINER CARBON FIBRE CSL BOOT LID
VORSTEINER FRONT SPLITTER CARBON
VORSTEINER CSL CARBON REAR DIFFUSER
CARBON FRONT AND SIDE GRILLES
CARBON 8 PIECE INTERIOR SET
CARBON SMG CONSOLE
CARBON STEERING WHEEL TRIMS X 2
ELECTRONICS & LIGHTING
CARBON FIBRE SMG PADDLES
ORIGIN B2 SPEEDTRAP UNIT
PDC/ LASER JAMMER UNIT FRONT AND REAR
XENON UPGRADE TO ALL HEADLIGHT AND INTERIOR BULBS
UMNITZA CCFL ANGEL EYE SET
LED FRONT IND CONVERSION
OEM LED REAR LIGHTS
All imagery and text copyright © Crest Automotive Tuning Technologies. The information on this web site is an overview of business and cannot be used as part of a contract. All rights reserved. C.A. Automotive Technologies do not endorse the use of jamming products within the UK. For further details please read our disclaimer.
Site designed and hosted by UK Live
© 2020 Site Maintenance by C2G Ltd